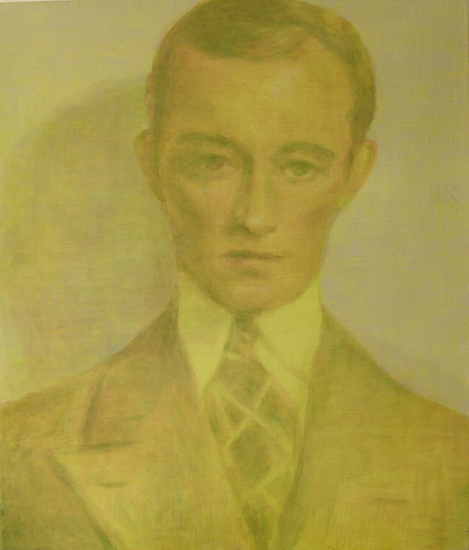 40 x 30 cm, © 2009, price on request
Two-dimensional | Painting | Oils | on panel

This is a study of a head, a face, a portrait. I concentrated very much on colour, particularly on the collaboration of green and red to obtain a vivid skin colour. My model was an old picture of young Buster Keaton.